Code Enforcement
Codes:
Codes for the Village of Phoenix can be viewed at: http://www.ecode360.com/PH0099
---
Building Permits:
A building permit is required for any work that requires compliance to state or local codes such as but not limited to:
All additions to a building
Shed, decks and fences
Porches, both enclosed and open
Interior/exterior renovations structural in nature, such as roofs, new walls, doors and windows
Finished basement
Plumbing & electrical work
It is best to call the Codes Officer to inquire if a permit is needed before the project is started.
Building Permit Form: Click here
---
House Number:
New York State building code requires residents to provide emergency vehicles with house numbers that are at least 4 inches in height on the front of every residence. Numbers shall contrast with their background.
---
Nuisance Vehicles:
A) Any motor vehicle parked on a lot within the Village of Phoenix must: (1) Be located in the off-street parking space (2) Have a valid certificate of inspection affixed (3) Have a valid certificate of registration affixed; and (4) Have a valid set of number plates affixed.
---
About Jim:
Jim Lynch began working at the Village of Phoenix in March of 2014 as Village Administrator.
Jim has lived in the Village for over 20 years. His wife Tammy and their 4 boys are lifelong Village residents.
Jim has served three consecutive 2 years terms as a Village Trustee. Both Jim and his wife Tammy own and operate different business right in the heart of Downtown Phoenix.
Outside of work, Jim is actively involved in various school committees and volunteers with varsity baseball at the High School level. He also enjoys camping, hiking and traveling with his family.
Contact Code Enforcement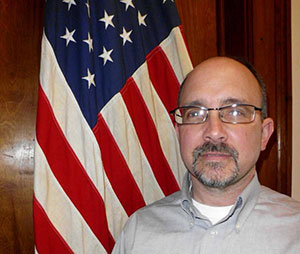 Code Enforcement Officer:
Jim Lynch
Phone:
(315) 695-1307
Fax:
(315) 695-3311