Mayor & Board of Trustees
About the Department:
Brian Borchik Mayor




I moved to Phoenix in the summer of 2016 after falling in love with a house I looked at on the river. I was drawn to the area because of it being a river-side community. I have worked on and around the water since I was 17 years old in the boating and commercial fishing industry. One thing many people are always surprised to find out about me is that my college degree is Marine Biology!

Upon moving into my house I was immediately welcomed by neighbors and could felt the closeness of the entire community. I started attending board meetings after speaking with a neighbor who sparked my interest in the political side of the village.

I attended regular board meetings as a resident for about two years when I was asked to join the Village Planning Board. I served in that position for one year, followed by one year as a Trustee and now the Mayor. I'm extremely humbled by the outpouring of support from village residents in my path to this office.

I'm very excited for the future of our community and the receipt of the $4.5 million dollar NY Forward Grant only adds to the possibilities of what we can, and will, accomplish together. My door is always open. I feel that constant communication between the board and residents is key and I will always encourage participation from all villagers in everything we do.
---
Contact Village of Phoenix Mayor
Village of Phoenix Mayor:
Brian Borchik
Phone:
(315) 491-4815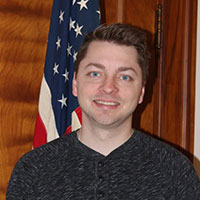 Paul Griser Trustee / Deputy Mayor
Hello, my name is Paul Griser, a relatively new resident of the Phoenix community. My fiancé Ashley and I (and our Boxer Chevy) moved to the village last winter and quickly fell in love with our new community. Originally from Cape May, NJ, I moved to central New York in 2013 and have been employed at CiTi BOCES as a public relations specialist since 2014. To further immerse myself in the community and give back as much as I can, I decided to run and was successfully chosen as a village trustee. I would love nothing more than to give back to the community that has taken us in and turned us into Firebirds!
---
Jeffrey Koegel
Trustee
I have lived in this area my entire life. I currently own a home in the Village of Phoenix with my wife Cindy. We have been married for 35 years and have raised our 2 sons Kevin and Jeffrey here. Through the years I have volunteered and coached for community sports. I am a graduate of JCB and I am also employed at Phoenix Central School as Senior Grounds Worker and have been working there for 36 years. I was currently on the Planning Board for the Village of Phoenix from 2019 until present.
On my free time I enjoy spending time at home with family and my 2 little granddaughters Rielle and Quinn. I also enjoy hunting, Nascar, and working around the house.
Living iin the Village of Phoenix has been one of the most positive experiences on my life. I enjoy the small-time atmosphere and the strong sense of community that the Villageof Phoenix offers to its residents. I am looking forward to serving my community and am greatful that I have been giving the chance to do so.
Any questionss or concerns I can always be reached ar (315)243-2498 or you can email me at jska024@gmail.com and most nice days you can always catch me on my front porch.
---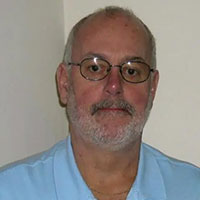 David Pendergast Trustee
David has been working for the Village of Phoenix several years as a Village Trustee/Deputy Mayor.
Dave Pendergast has been a resident of Phoenix all his life. He retired from the Town of Schroeppel Highway Department as a Medium Equipment Operator for 17 years. He has been married to Brenda for more than 30 years. They have two daughters Brandi and Jody. David enjoys camping and car races.
Dave works closely with Phoenix's Department of Public works (DPW), Code Enforcement, Village Administrator, and the Village Clerks. He regularly attends Village meetings, reviews the minutes from meetings, and analyzes expenditures.
Dave truly cares about his community and the people that are in it. He wants people to be proud to say your Village is here for you.
Any questions or comments, Dave can be reached at (315) 882-3409 or leave a message at the Village office.
---
Sally Woolson
Trustee
My name is Sally Woolson. My family and I moved into the village in 2019 and have never loved living in a place more. I am not originally from New York state but I have lived and worked in Oswego County since 2008. I graduated from SUNY Oswego with my B.A in psychology and minor in English. I have worked in various human service capacities and customer service positions throughout my career. I currently volunteer as a local Girl Scout troop leader.
In my free time I love hanging out with my family and our dogs. I love to read, all things plants and walking around the village when the weather is nice.
If you ever have any questions or concerns please leave me a message at the Village Clerk's office and I will get back to you as soon as possible (315) 695-2484.